A wardrobe collection
Shortly prior to the existence of Little Village Lapland as an online space, some road tripping in California took place. Here I am, toes in the sands of The Joshua Tree House @thejoshuatreehouse. An exquisite sanctuary in the desert created by Sara & Rich, the space filled by explorers seeking the wild and tranquil. The photograph is taken from the perspective of my love.
I feel a bond with this vintage soft cotton dress and its divine flutter sleeves. When it is my time to venture to the wild and tranquil, this particular vintage dress has been my choice in adornment on numerous occasions. With each wear, it has thus become a record of grand happenings and feelings.
It is of importance that my wardrobe collection is full of meaning; made by hand pieces nestling with vintage pieces. Of quality and classic, enabling the ability to wear better over time as experiences collect.
x belle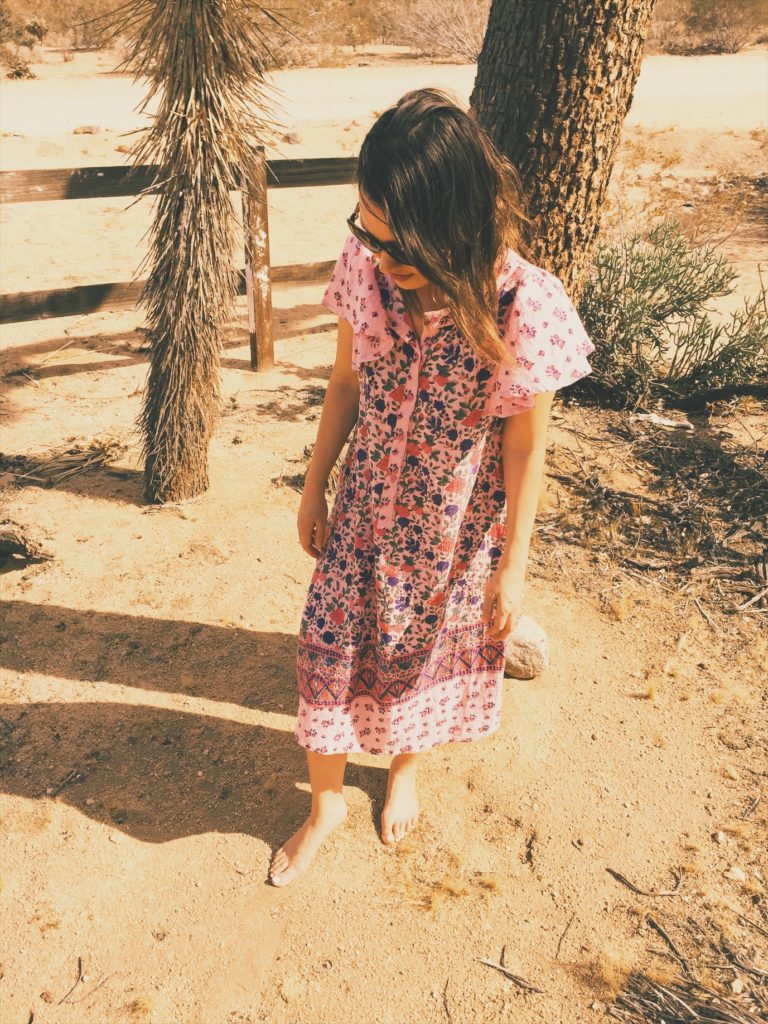 browse by material